Register Today!
Upcoming class information will be added to the site soon. If you are interested in current classes, please call us at 434.832.7214.

Virginia Weatherization Training Center
Central Virginia Community College
3506 Wards Road
Lynchburg, Virginia 24502

Phone: 434.832.7214
Fax: 434.386.4664
Email weatherization@cvcc.vccs.edu
Contact the VWTC for Weatherization Training
Contact us today to find out how you can take advantage of one of the most affordable ways to get ahead in the industry!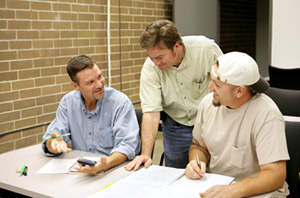 Where can I access VWTC?