Resources for Home Buyers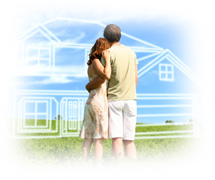 Whether youíre a first-time home buyer, upsizing, downsizing or buying a vacation home, these resources will help speed up the process. But for faster help in your home search, contact us today at (540) 381-2367.

On the left side of this page you can see the current average listing prices and home inventory for Blacksburg and Christiansburg. To the right you'll find a simple mortgage calculator to help you decide how much you can afford for a new home.




Home Buying Tips

Shopping for a new home is an emotional experience. It is, however, also a business transaction, and must be treated as such. Three of the most devastating things that can go wrong are paying too much, losing a dream home to another buyer, and buying the wrong home. Rice Realty can help you avoid these mistakes.

Get the information you need. What price do you offer a seller? Is the sellerís asking price too high? Without knowledge of the market, your offer could be too much. Or worse, you could miss out on a great buying opportunity.

Clearly identifying your needs and bringing an objective view to home shopping leaves you in a much better position. How much space do you really need? Too small and you may feel like you live in constant clutter. Too big and maintenance may become too daunting.

Check the title. Before you sign any document, be sure the property you are considering is free of all encumbrances. As a part of our services, we can supply you with a copy of the title to ensure there are no liens, debts, undisclosed owners, leases or easements against the title.

Update the survey. Before the purchase is completed, an updated survey is essential. This report will indicate boundaries and structural changes.

Have a professional inspector conduct a thorough inspection of the home. Their expertise can mean the difference between uncovering major flaws before or after you own a home.

Get pre-approved. It only takes a few days to get financing pre-approval, and it lets the seller know you are a serious buyer.
---
Useful Links
NRV Area Info
Utilities
School-related Sites
Area Attractions
Area Health Care