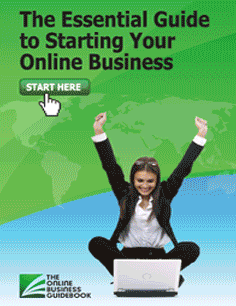 NEWS and Recent Events
September 9, 2015 - Visit our booth at the Virginia Tech SWaM Vendor Fair on Wed., Sept. 9, noon-4pm.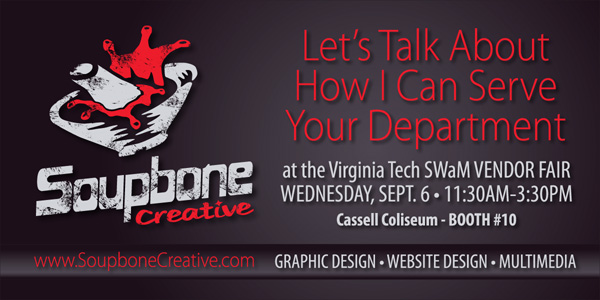 October 2013 - Join us to celebrate Soupbone Creative's 10 Year Anniversary . . . details to come.

September 2012 - Soupbone releases a concept music CD of original songs.

2012 - Soupbone Creative's project for the Nashville Trail promotes a video and original song, The N & W Line, on youtube, amazon and itunes.

2010-2011 - Soupbone Creative's client projects in website design, seo, and social media management are on the rise.

April 2009 - Soupbone Creative works with Professor Alan Abrahams of the Business Information Technology at Virginia Tech to design the Online Business Guidebook.
Listen to the Podcast.

March 2008 - Phill Stevens, owner of Soupbone Creative, joins the NRVHBA - New River Valley Homebuilders Association as an Associate Member and their webmaster.

May 2007 - Phill Stevens is elected to the LINC Project Board of Directors.

January 2007 - Phill Stevens joins The LINC Project as Advertising Manager.

December 2006 - Phill Stevens' "Snowman" photo wins 2nd Place in the Roanoke Times NRV's Best Shot 2006 Contest.

December 2006 - Smart Living, a bi-monthly magazine from St. Joseph's/Candler Hospital designed by Phill Stevens, gets PAULA DEEN for the feature story in the winter issue.

November 2006 - Moog's Motion Technology Hokie Bird, painted by Phill Stevens of Ironto, is abducted by Va Tech students. The statue was damaged but recovered by police upon the arrest of the two students.

November 2006 - Old Tyme Peanut Candy, a brand designed by Phill Stevens, is featured on the Thanksgiving Day episode of "The Rachel Ray Show".

July 2006 - Phill Stevens is commissioned to design and paint another Hokie Bird statue, this time by "A Cleaner World" of Blacksburg, Virginia. The "Freedom Hokie" bird is on display near the corner of South Main Street and Ellett Road.

June 2006 - Moog of Blacksburg, Virginia commissions Phill Stevens to design and paint a Hokie Bird statue to promote their products. The statue will be used as a display at trade shows.