Our Learning Philosophy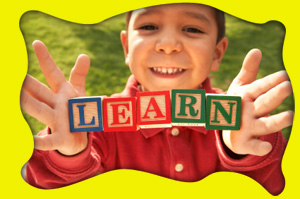 The Enrichment Center at Adventure World uses a Hands-On approach to learning.
I hear and I forget
I see and I remember
I do and I understand

- Chinese Proverb
The philosophy behind our curriculum is that students who learn in a hands-on program will remember the material better, feel a sense of accomplishment when the task is completed, and be able to transfer that experience easier to other learning situations. Learning through well planned activities and experiences in a well executed program is a wonderful instructional approach. It helps children learn by seeing evidence, instead of only believing based on the authority of what others say. It provides children with a similar set of experiences, regardless of previous knowledge. It provides a level playing field in which all are able to learn and participate in discussions. Hands-on learning forces students to think and observe rather than merely memorize correct responses.
The importance of providing children with direct experiences with materials, objects, and phenomena is supported by experience and understanding of how learning takes place. While information can be remembered if taught through books and lectures, true understanding and the ability to use knowledge in new situations requires learning in which children study concepts in-depth, and over time and learning that is founded in direct experience. Therefore, the justification for hands-on learning is that it allow students to build understanding that is functional and to develop the ability to inquire themselves, in other words, to become independent learners.
-David L. Haury and Peter Rillero
Please review
our
Parent Handbook (Word doc)
or
(Adobe pdf)
for complete guidlines.
Sign Up Now!
If you have any questions, please call 540-260-9024 or
email us
.