Child Care Enrollment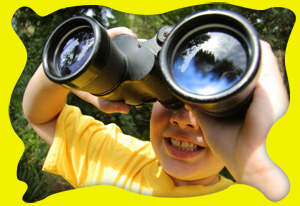 The Enrichment Center at
Adventure World
is licensed by the Department of Social Services. Children between the ages of 5 and 12 years may enroll. All applicants must complete a
Childcare Application
(
download Word doc
or
Adobe pdf
) and each child must have a copy of the following on file:
Immunization Record
Physical Form
Pre-enrollment visit with classroom teacher or director
Copy of Birth Certificate
Registration Fee of $30 per child or $40 per family
Please review
our
Parent Handbook (Word doc)
or
(Adobe pdf)
for complete guidlines.
Upon reviewing the Parent Handbook, please sign and return the
Parent Handbook Acknowledgement Form (Word doc)
or
(Adobe pdf)
.
What You Need To Know
Items from Home
As a rule it is recommended that children do not bring in toys from home except on share days. It can be difficult to keep track of each child's personal play-things. If your child needs a certain toy as a comforting agent, we certainly will accommodate this. All items from home will need to be clearly labeled. The center is not liable for a lost toy.
Clothing & Blankets
Children should wear comfortable play clothes to the center. Keep in mind that we frequently offer messy activities such as painting and the children need to be in clothing that allows them freedom to use such media. For safety reasons, tennis shoes are the best footwear for playtime. The children go outside frequently so be sure to send along appropriate outdoor gear. Children should bring a blanket and a sheet from home for rest time.
Field Trips
For special field trips, transportation may be arranged. Parents/guardians will be notified prior to any field trips. Parental permission is required before children may be transported on a field trip. Parents/guardians may be requested to join a field trip event. Please watch for special event information.
Birthdays
Birthdays
may be celebrated at the center. Please contact your child's teacher or the director or assistant director a week in advance so that it can be substituted for snack. Please keep in mind that all supplies must be brought from home and that it should include enough for all children.
Holidays
Holidays represent opportunities for young children to learn about the celebrations of various cultures observed. Certain holidays are recognized in the classrooms in ways that are consistent with the individual
curriculum
and the age of the children. Examples include, but are not limited to, Halloween, Thanksgiving, Hanukkah, Christmas and Easter. The center staff, however, recognizes and understands and values other holidays which reflect cultural diversity represented among our families. Teachers encourage all parents to purpose the observance of additional holidays that reflect their family background and traditions. Such celebrations represent unique opportunities for children to experience and understand various cultural heritages.
Sign Up Now!
If you have any questions, please call 540-260-9024 or
email us
.